PHILIPPINE ACTION FOR COMMUNITY-LED SHELTER INITIATIVES, INC.
"PACSII… serving the Homeless People…"
2020 - 2021 COLLECTIVE HOUSING PROJECT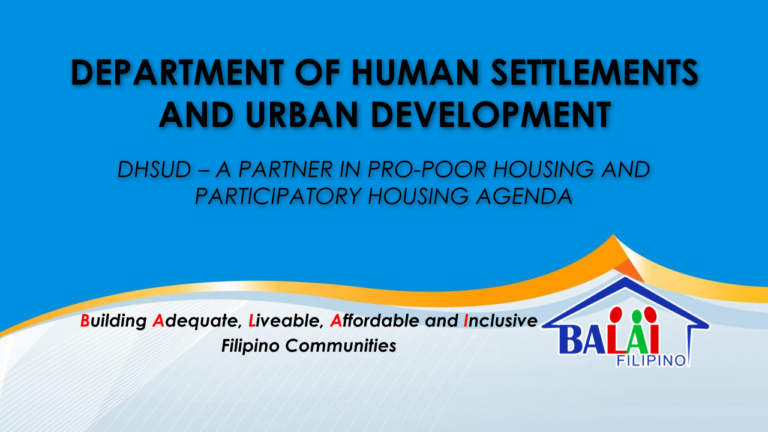 Since the late 1990s, the Homeless People's Federation Philippines Inc. (HPFPI) and its partners have undertaken several land acquisition and housing projects that involved the direct participation of the community members. At the core of all of these initiatives was the idea of the "collective": collective struggle, collective success, collective responsibility and action. PACSII and HPFPI, with support from the Asian Coalition for Housing Rights (ACHR), implemented a year-long project that included documentation activities, informal discussions and consultations with different communities from all over the Philippines, government engagements, and national workshops that were attended by different housing stakeholders, with the goal of contributing to existing efforts that advance collective, participatory, and inclusive housing advocacies at the local and national level. 
To view more information about this project,  please visit our National Projects page.
Covid-19 Emergency Response
The COVID-19 pandemic and prolonged lockdown have both severely affected the Filipino people, especially the urban poor. PACSII and the Homeless People's Federation have mobilized our urban poor communities to address the many challenges brought about by the pandemic by turning them to opportunities toward empowerment and solidarity.
Our rapid response to COVID-19 crisis was made possible by our ready and capable community network. PACSII with the help of our kind-hearted funders and donors that support our initiatives, have strengthened the capacities of our local associations under the HPFPI to swiftly respond to the pandemic. Through the years of community-led initiatives, we were able to support our efforts to curb the negative effects of the lockdown. Among these activities are (1) securing land tenure, (2) upgrading shelters, (3) mobilizing savings, (4) conducting community surveys, and (5) engaging with local government units and non-governmental organizations.

Currently, our response activities include: community kitchens, urban gardening, portable wash facilities, community-monitoring initiatives, and livelihood development projects.
PACSII supports the Homeless People's Federation Philippines (HPFPI), present in the following Regions of the Country.
"Go to the poor: you will find God."
"Charity is certainly greater than any rule. Moreover, all rules must lead to charity."
We journey with the urban poor communities of the Homeless People's Federation Philippines Incorporated (HPFPI) who take the responsibility of empowering themselves through community organization and savings mobilization in pursuit of their dreams for a more dignified life in a decent and safe environment.
Upcoming Programs and Activities
As a result of the experiences during the crisis, through the facilitation of PACSII, the communities of the Homeless People's Federation are committed to the following programs and activities: (1) Survey on COVID-19 Impact to informal economy; (2) Community health based program; (3) Food security through urban gardening: (4) Protection and empowerment of women and children; (5) Social enterprise; and (6) Integral human and Christian Formation.